BEST OF THE BEST IN THE INDUSTRY
More artists coming soon...
A natural dancer, choreographer, and instructor. She has shared passion for all three. The art's emotional delivery is her true passion. Her vision is to spread this to the world of dance. She expresses is every class or performance the most powerful aspect of any artist is their emotional delivery. Due to her craft, she's had the good fortune to travel and perform with the following artists:
- Snoop Dogg 2 year World Tour
- Jay Sean Australian & Asian Tour
- Lil Wayne US Tour
- Pitbull Live Peformances – VH1 Divas Live, American Music Awards, Dancing With The Stars & X Factor
- Nick Cannon Music Videos – Dance Floor & Looking For A Dream
- Mike Posner Music Video – Looks Like Sex
- Jay Sean Live Peformances – Ellen Degeners & The Jay Leno Show
- Queen Latifah, Nicole Scherzinger, & many more.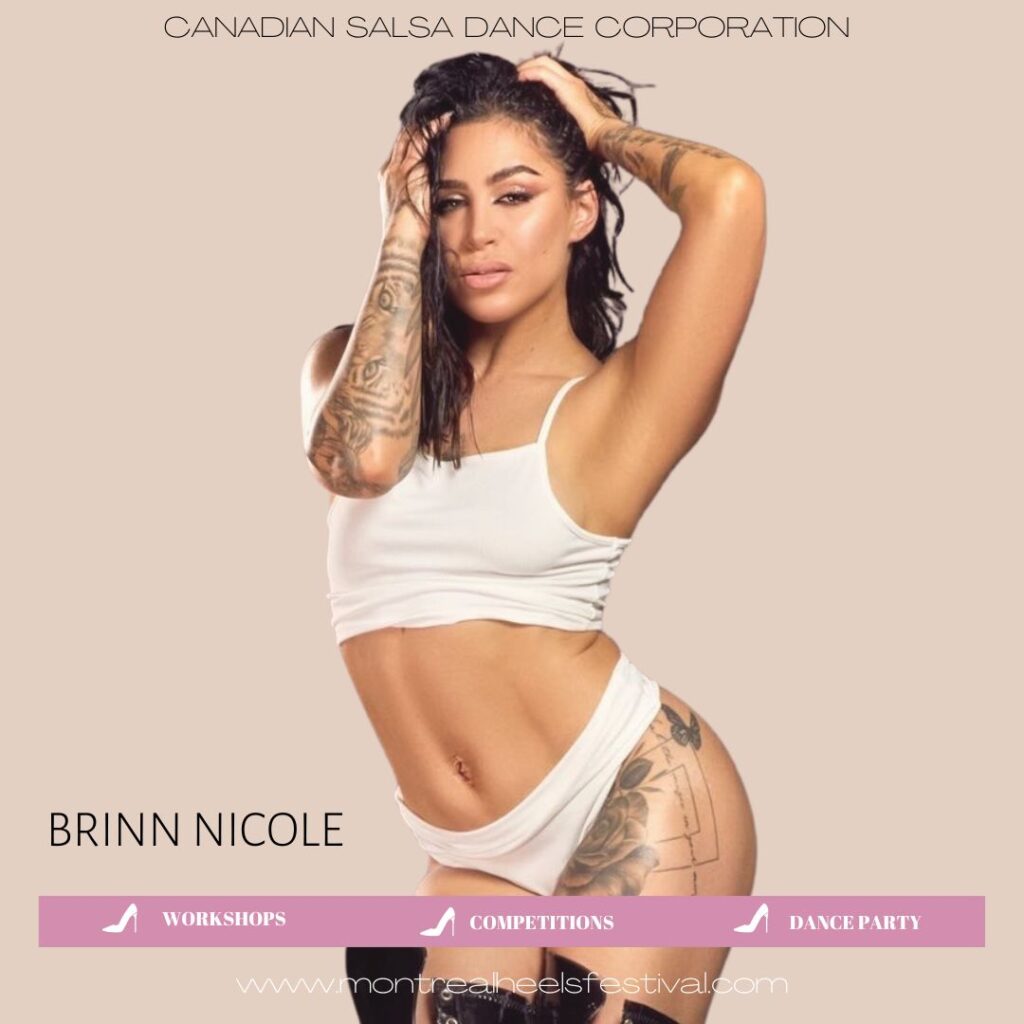 Hector Lopez, a native Bronxite, graduated from Dartmouth College with a degree in Theater Studies in 2012. It was there that he began dancing, pursuing it as his career shortly after his graduation. Since then Hector has worked as a professional dancer under the choreographic direction of Yanis Marshall, Kyle Hanagami, Ashle Dawson, Luam Keflezgy, Ramon Baynes, and Yvonne Marie-Sain . His credits to date include artists such as Halsey, Prince Royce, Pabllo Vittar, and Todrick Hall as well as industrial work with Samsung, Adidas, and Moncler. With the guidance of his mentors Hector has been able to transition into teaching. Over the past three years Hector has established himself as an educator in Street Jazz, Jazz Funk, and more specifically Heels Technique.
Sonia put herself on stage and "Choreographed My Life", accomplishing her wildest dreams by taking one step at the time, with spontaneity. She launched her first studio in Montreal's Rosemont-La-Petite neighborhood. Later on, a partnership with Salsatheque Club changed everything. She taught there and starting running dance competitions, held massive events, and made a name for myself in the Montreal Latin dance community. She soon grew her network and reputation. She began not only teaching across all dance levels but also coaching actors, notably the late Paul Walker and Penelope Cruz for the movie Noel. In 1999, she moved the studio to Peel St., in Montreal's lively downtown core. she also took on more roles and responsibilities, making San Tropez Studio one of Canada's most well-known Latin dance schools and producing The Montreal Salsa Convention now on its 18th year. Her philosophy of life is largely inspired by dance. We all have a dream we yearn to achieve, and we need to choreograph our every move to make it happen.